Useful Words:
There is always another kind of game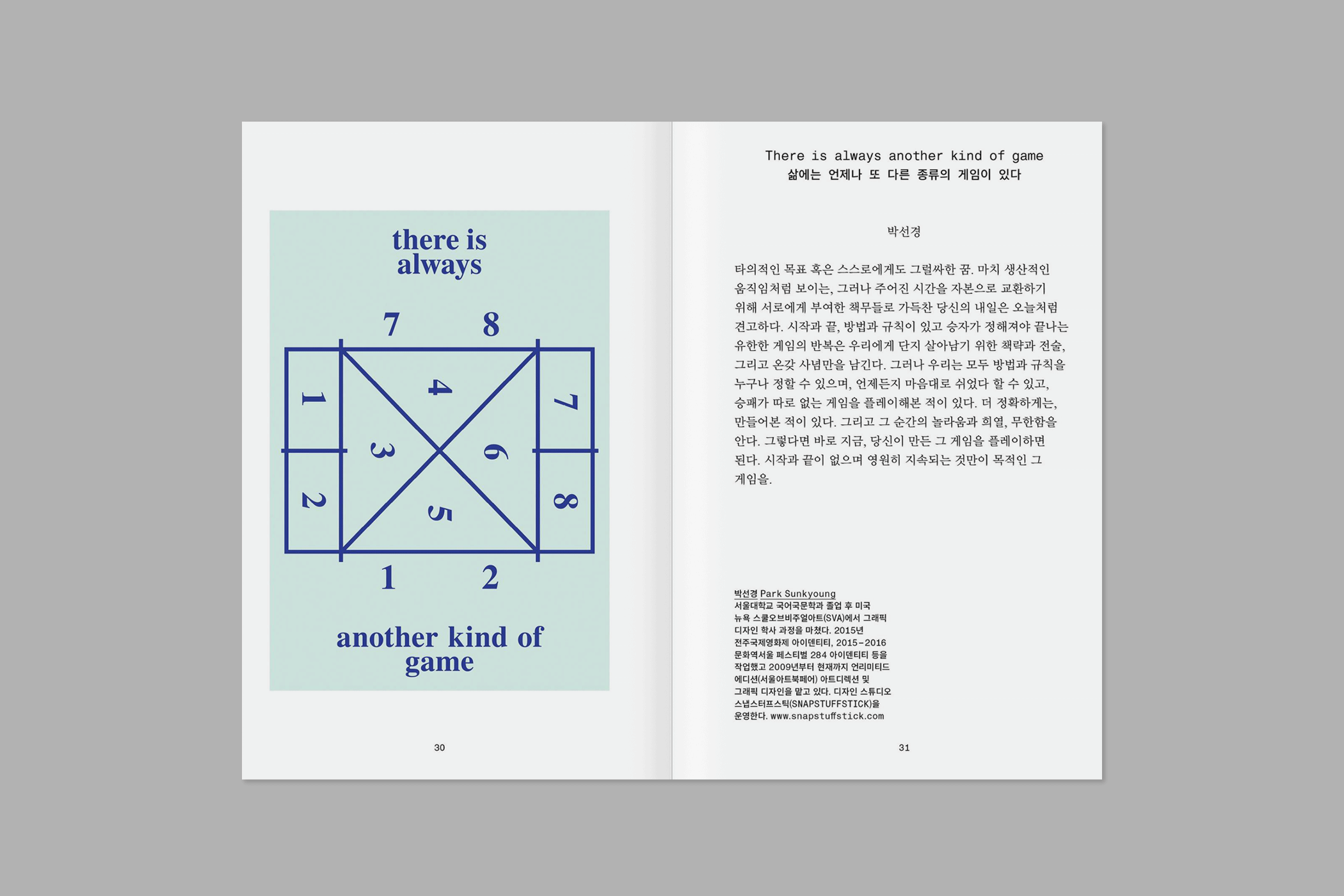 Poster design for
Useful Words,
a poster exhibition prepared in conjunction with the launch of the Bookstore Index. Index commissioned 24 designers to make a poster with a word or a sentence that would be meaningful to themselves as well as to the audiences.
"Bookstores are places that distribute printed
words
and affirm the power of it. In a time of overflowing information, we are still in need of
useful words
".
Exhibited from Nov. 24, 2017 to Jan. 31, 2018
Organized by
GRAPHIC
and
Index
Exhibition identity & catalogue design by
Youngchan Kwon